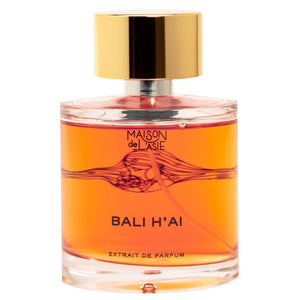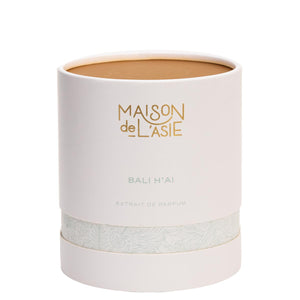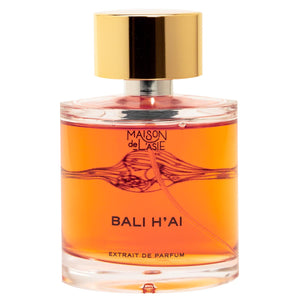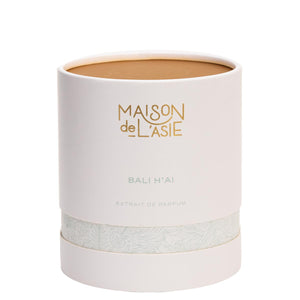 Chapter Two Bali H'ai Extrait de Parfum
A whispered siren's call, carried on a balmy breeze off the sea.
Bali H'ai's wistful opening of creamy coconut and sea breeze is reminiscent of watching the waves lap against the tropical shores on a summer evening in Bali. The settling dusk evoked with the tender notes of sunset tinted pink rose and jasmine. A full and voluptuous vanilla accord creates a mysterious yet familiar warmth, with a touch of salt amber for texture. A smooth and entrancing drydown of soft floralcy and woods carry you into a reverie of tranquility.
Romantic.
Extrait de Parfum
Coconut, Jasmine, Vanilla
ABOUT THE BRAND
Maison de L'Asie is a luxury fragrance house born from Asian inspirations. Fusing the historic art of classic French perfumery with Asian overtures, we craft evocative olfactory odysseys that are modern, visionary and rare. " Perfume is not a fixed art. It develops along with cultural and social changes and is marked by the epoch in which it exists." The continuous goal of niche perfumery is to know how to go beyond legendary references and tell new olfactory stories. Together, they cherish the same dream : to reinvent the classic forms of modern perfumery and to perfect them yet further. The compositions of Maison de L'Asie do not submit to the merely fashionable – we strive to make timeless olfactory stories that encapsulates the essence, memories and the emotions of this diverse and fascinating continent. Founded in Singapore, we have partnered with fifth-generation perfumers from Grasse, France to create exceptional perfumes that showcase the finest materials sourced from around the globe. All our fragrances are crafted by artisan perfumers made with 35-40% concentrate of the top ingredients sourced globally from world-renowned suppliers and labs.