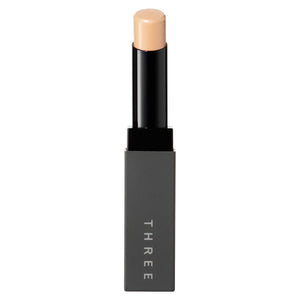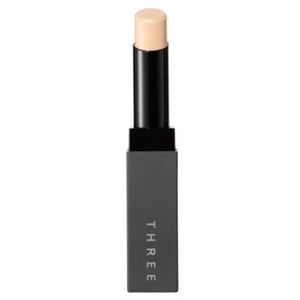 81% naturally derived ingredient.
Free of parabens
This is a stick concealer to banish even the traces of acnes and pimple scars, not to mention dark circle and dullness. The concealer creates a natural finishing with its superior covering ability and soft-focus effect.
Its texture fits closely to your skin without sticking in pores and wrinkles, freeing you from worries of smudge and ruined makeup. Its radiant oil retains the smooth sensation you will feel right after applying it, nourishing your horny cell layer while guarding your skin from dryness.
ABOUT THE BRAND
At THREE, we believe true beauty lies in living with a positive, open attitude, respecting both the precious blessings of the natural world and oneself as a part of nature.

THREE HOLISTIC CARE evokes the gifts from plants that exceed human senses such as essential oils to restore the natural power of the body that may be weakened by environmental factors of the modern society. We consider mind, body and skin together as a whole, and bring you the feeling that reaches the "instinct" of beauty.