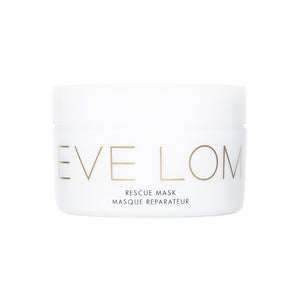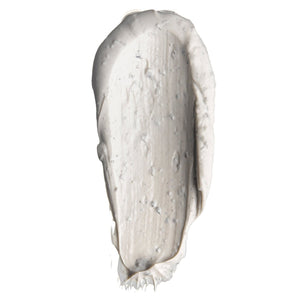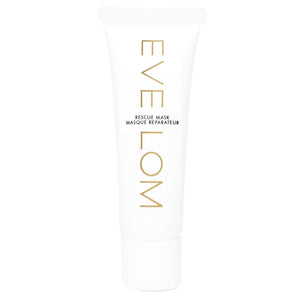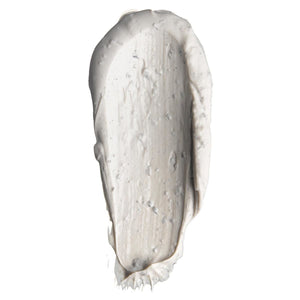 Our multi award-winning, weekly complexion booster and emergency treatment for sluggish, stressed-out skin.
Rescue Mask has won In Style's award for "Best Mask for Congested Skin" for seven consecutive years.
Featuring Camphor, Almond and Honey-infused Kaolin Clay, it is the perfect weekly deep clean to keep your complexion in radiant condition. Rescue Mask is also on hand when skin becomes stressed and in need of extra help. Whether it's blotchy skin, irritable break-outs, jet-lag or morning-after puffiness, this hard-working and versatile mask will get your skin back on track.
HOW TO USE?
HOW TO USE?
Apply a medium to thick layer over clean, dry skin. Leave on and relax for around 15 to 20 minutes. To remove, gently buff the dry mask with fingertips or use the Eve Lom Muslin Cloth with small, upward circular motions. Rinse well with tepid water and gently pat to dry.
ABOUT THE BRAND
ABOUT THE BRAND
With generations of skincare experience coupled with sophisticated science, EVE LOM presents a carefully curated range of high-performance natural solutions that hydrate and nourish skin to deliver radiance, rejuvenation, and renewal from the inside out.
Our founder, Eve Lom, first discovered the exquisite power of nature-as-remedy as a child. Sent out into the garden to forage for powerful botanicals, she quickly encountered the skin-healing properties of Chamomile, Clove, Hops, and Eucalyptus – key ingredients she would use, years later, to develop her signature blend of aromatic oils that fuel her iconic, original Cleanser balm.
With over 35 years of innovation, built on a rich British spa tradition,
EVE LOM continues to pioneer refined natural treatments that reveal healthy, radiant skin.
INGREDIENTS
INGREDIENTS
Kaolin, Aqua (Water), Glycerin, Alcohol Denat., (Mel) Honey, Prunus Amygdalus Dulcis (Sweet Almond) Seed Meal, Phenoxyethanol, Camphor, Magnesium Aluminum Silicate, Calcium Chloride, Magnesium Chloride, Sodium Chloride, Ethylhexylglycerin, Aluminum Chlorohydrate, Allantoin.