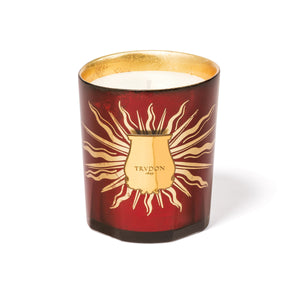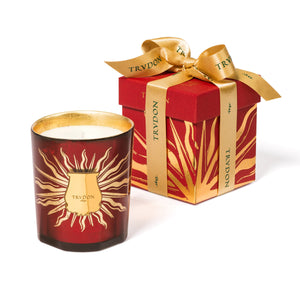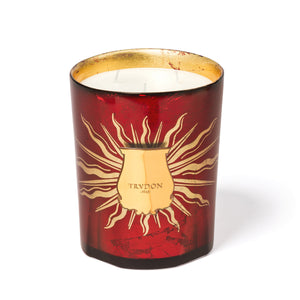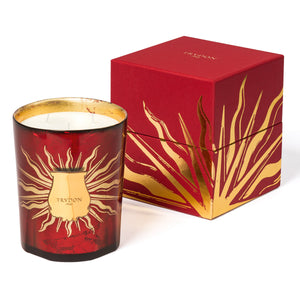 For the festive season, Trudon lights up even brighter as it celebrates its 380th anniversary.
Composed of four distinctive perfumes, each scented candle shines bold, glorified with golden rays that eco both the solar power of the Sun King and the rising importance of astronomy as a science.
Crafted with care and a unique savoir-faire, the colorful glasses – red for Gloria – are adorned with gold leaf on the inside: shining through by transparency, a hallo of golden beams surrounds a metalized Trudon emblem.
ABOUT THE BRAND
Founded in 1643 on the threshold of the reign of Louis XIV, Trudon is the oldest candle maker in the world with creations that are still handcrafted in Tuscany, Italy to this day. The wax formulas of the candles are the fruit of specific developments which are the source of its exceptional olfactory and burning qualities, with all Cire Trudon fragrances developed with the utmost care and patience in partnership with renowned perfumers.