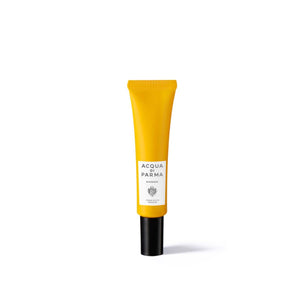 Barbiere Moisturising Eye Cream
Enriched with hyaluronic acid and African birch tree bark extract, the formula of this eye cream helps to diminish fine lines and wrinkles around the area of the eye. The metal ball-roller on the tube ensures a pleasant feeling of freshness during application.
ABOUT THE BRAND
Founded in 1916, Acqua di Parma was born out of a vision to share the yellow gift of Italian Sun, Soul and Style with the world. Products are lovingly made by traditional craftsmen, where imperfection is cherished. By celebrating simplicity and generosity, it is all about Italian lightness at its heart.