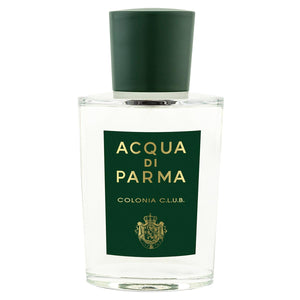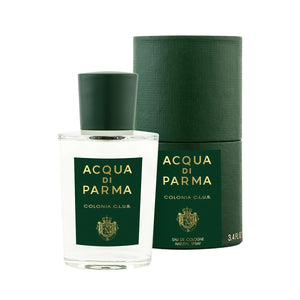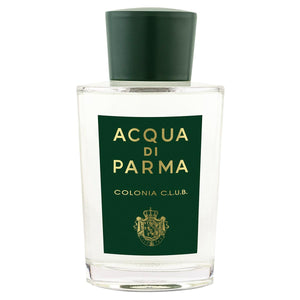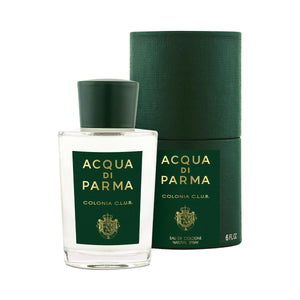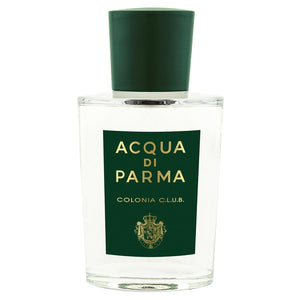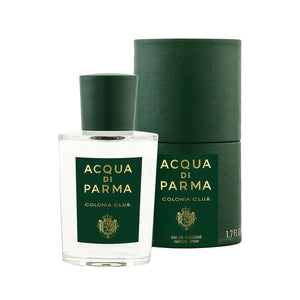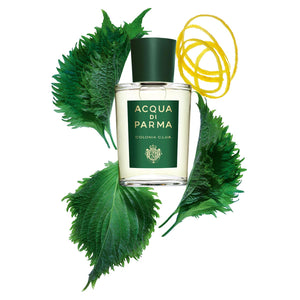 Colonia C.L.U.B. Eau de Cologne
An all-embracing vibrant Eau de Cologne, Colonia C.L.U.B. captures the exhilarating feeling of lightheartedness in a bottle. Bergamot and lemon bring a sparkling opening to the cologne, while pink and black pepper notes invigorate the bright bond between aromatic shiso and rosemary in the heart of the fragrance. A comforting base of cedarwood and musk evokes the inner bliss of spending time together and making memories with your circle of friends. A perfume that is all about your Life, your Community, the people with whom you share that Unique Bond that lasts for life and fills you with strength. An ode to taking confidence in every aspect of your uniqueness, when you feel as though you are exactly where you are supposed to be. Colonia C.L.U.B. is yours.
Colonia C.L.U.B. comes in the iconic Acqua di Parma bottle, a must-have design object with Art Deco influences. The sophisticated dark green shade of the cap and the box, characterised by its cylinder shape, echoes the aromatic notes of the Eau de Cologne. The coat of arms on the label underlines the long history of the Maison.
HOW TO USE?
ABOUT THE BRAND
Founded in 1916, Acqua di Parma was born out of a vision to share the yellow gift of Italian Sun, Soul and Style with the world. Products are lovingly made by traditional craftsmen, where imperfection is cherished. By celebrating simplicity and generosity, it is all about Italian lightness at its heart.