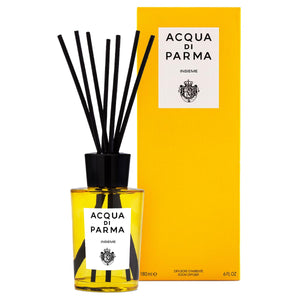 A reunion with loved ones, in a joyful and light-hearted atmosphere.
Insieme is the pleasure of gathering together with your friends or family, the pure and vital scent of affection for your home.
HOW TO USE?
ABOUT THE BRAND
Founded in 1916, Acqua di Parma was born out of a vision to share the yellow gift of Italian Sun, Soul and Style with the world. Products are lovingly made by traditional craftsmen, where imperfection is cherished. By celebrating simplicity and generosity, it is all about Italian lightness at its heart.