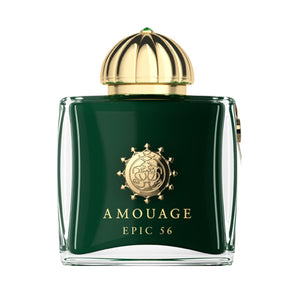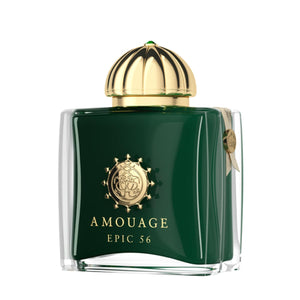 A sublime union of extreme concentration and extended aging, this iconic creation becomes all the more extraordinary.
With an exceptional 56% perfume oil concentration, Epic 56 Woman revisits the legends of the Silk Road, uncovering a deeper story of the critically-acclaimed Epic Eau de Parfum. After close to five months of aging, the quality of its signature notes - Rose, Spices, Frankincense and Woods - is accentuated by a deeper and more complex ambery construction, leaving a lasting impression on the senses
ABOUT THE BRAND
Amouage is an international luxury fragrance house renowned for creating some of the most finely crafted perfumes in the world. Founded in the Sultanate of Oman in 1983 to be 'The Gift of Kings', the House has redefined the Arabian art of perfumery and garnered a global reputation for bringing innovative modernity and true artistry to all its creations. Masterfully paying tribute to its heritage, Amouage is a unique fusion of East meets West that defines avant-garde opulence. It expresses the contemporary majesty of Oman - a historic trading center for incense and myrrh - around the globe, with arresting and alluring collections that speak to a sophisticated, confident and well-traveled discerning clientele who seek something compellingly precious, extraordinary and personal, every day.