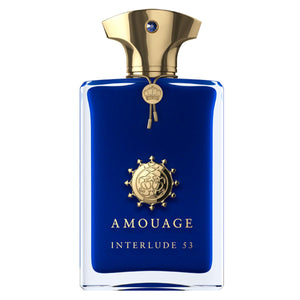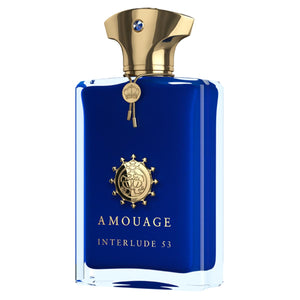 To achieve perfect harmony, time is everything – rejoice in this elevation of the beloved aroma.
An iteration of Amouage's iconic scent, Interlude 53 Man is a reflection on the power of time – six months of slow transformation at the label's Muscat factory brings its exquisite character, and 53% perfume oil concentration to life. This intense rendition sees signature notes including zesty bergamot, oregano and pimento berry oil unfold like never before, while new additions reveal a deeper aroma that will accompany you through the years.
ABOUT THE BRAND
Amouage is an international luxury fragrance house renowned for creating some of the most finely crafted perfumes in the world. Founded in the Sultanate of Oman in 1983 to be 'The Gift of Kings', the House has redefined the Arabian art of perfumery and garnered a global reputation for bringing innovative modernity and true artistry to all its creations. Masterfully paying tribute to its heritage, Amouage is a unique fusion of East meets West that defines avant-garde opulence. It expresses the contemporary majesty of Oman - a historic trading center for incense and myrrh - around the globe, with arresting and alluring collections that speak to a sophisticated, confident and well-traveled discerning clientele who seek something compellingly precious, extraordinary and personal, every day.