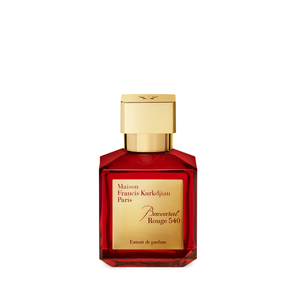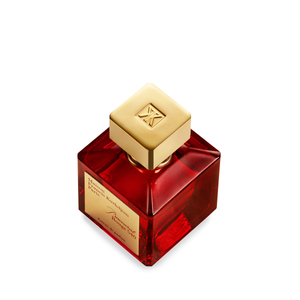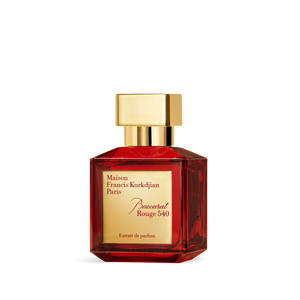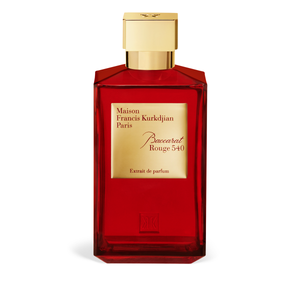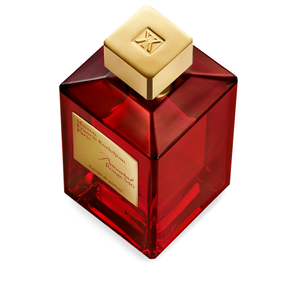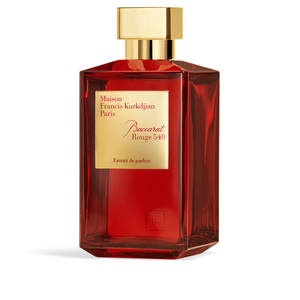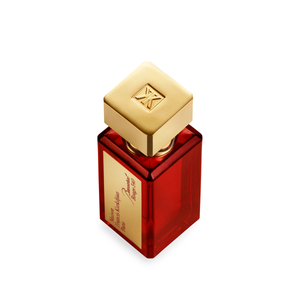 Baccarat Rouge 540 Extrait de Parfum
Baccarat Rouge 540 extrait de parfum intensifies the radiance of the three auras found in the eau de parfum without betraying the original inspiration. The perfumer's mastered craft and the wisdom gained with time gave birth to this woody extrait de perfume, an ultimate accomplishment for Francis Kurkdjian. The Grandiflorum jasmine from Egypt head note gently underscores the craftsman's voice. The hint of fire is enhanced with powdered epicurean facets of bitter almond from Morocco. Lastly, the mineral note built around ambergris is tamed with a musky and woody accord. Adding to the intensity of the extrait, the perfume bottle also plays with light. Its aesthetic dons a brilliant red robe reminiscent of Baccarat red. Baccarat Rouge 540 Maison Francis Kurkdjian extrait de parfum embodies the profusion and fusion of elements that can only be tamed by the art of the perfumer and the wisdom gained with time.
HOW TO USE?
ABOUT THE BRAND
Maison Francis Kurkdjian was born in 2009 from the encounter between Francis Kurkdjian, a renowned perfumer with scores of successful creations to his name, and Marc Chaya, co-founder and president of the fragrance house. Together, they fulfilled their desire for a sensual, generous and multi-faceted landscape of free expression, creating a new emblem of French know-how and lifestyle. The Maison Francis Kurkdjian collection is sketched like a fragrance wardrobe, with myriad of facets of emotions. Designed in the tradition of luxury French perfumery, it advocates a contemporary vision of the art of creating and wearing perfume.