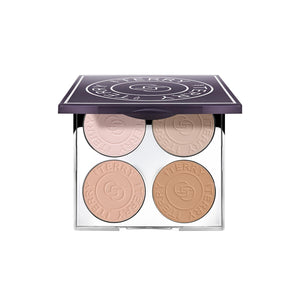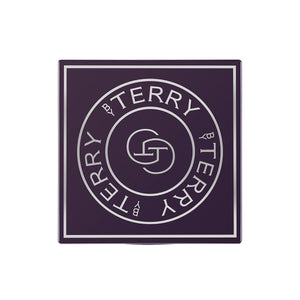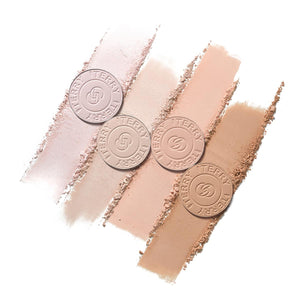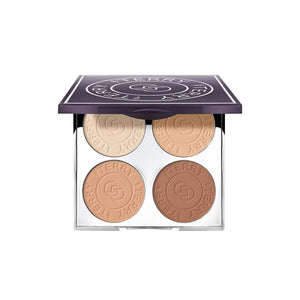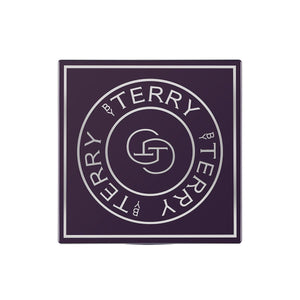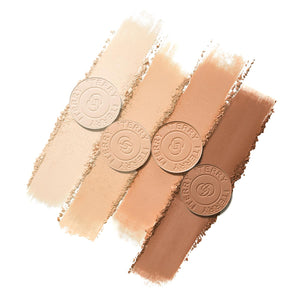 A true all-rounder, this brand-new multi-purpose palette provides 6 action and skincare benefits in one formula. It mattifies for an instant soft-focus effect and smooths to fill in wrinkles and fine lines. The formula enhances and contours the face to define facial features while simultaneously blurring the complexion to create flawless skin. It also sets your makeup, ensuring it stays on for longer. Infused with hyaluronic acid, this all-in-one palette provides a flawless natural result while taking care of your skin.
HOW TO USE?
For all-over application, apply the powder with the Tool-Expert Kabuki Brush on the "T zone": forehead, nose and chin. Then, apply the powder onto the rest of the face, starting from the centre and blending outwards.
For a contouring effect, use the Tool-Expert Soft Buffer Foundation Brush to apply the darker shades along the hairline, horizontally along the jaw until reaching the lower cheeks, to the sides of the nose and along the lower jaw to create natural shadows. Next, apply the lighter shades in a V-shape in the centre of the forehead, on the high cheekbones, along the bridge of the nose and finally in a V-shape in the centre of the chin.
Use a large fluffy brush: for a light, natural application & a firm dense brush: to build dimension & colour pay off
ABOUT THE BRAND
Born in Paris, BY TERRY is a premium skincare-infused makeup brand with a specialised focus on complexion, created by Terry de Gunzburg. It features skincare and makeup products infused with skin-loving benefits. The Rose and the Hyaluronic Acid have come to define the brand and are signature ingredients in many of BY TERRY's bestselling products.