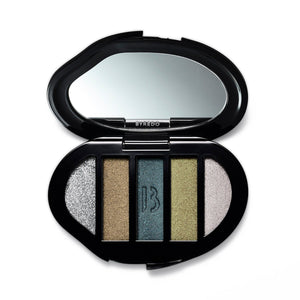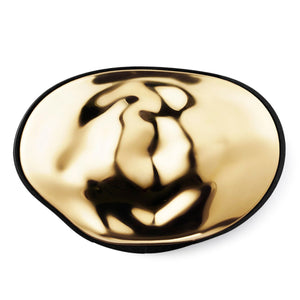 The newest addition to the Eyeshadow 5 Colours collection, Metal Boots In The Snow is an icy green harmony that adds transformative new depth to smoky eyes. The long-lasting formula gives perfect coverage with rich colour pay-off. Lightweight, creamy and blendable – especially with the fingers – Metal Boots In The Snow's cool, khaki palette is inspired by a winter walk in heavy boots. Housed in our treasured metal 'rain drop' compact, it recalls the glamorous cosmetic cases of the past, now made for the future.
Colours :
Frimas: a glittery silver top-coat.
Strap: a deep, rich khaki with glittering gold.
Boucle: a matte, dark-bluish grey.
Ground Frost: a luminous earthy green with brown iridescence.
Verglas: a celestial metallic silver.
ABOUT THE BRAND
BYREDO is a modern European luxury house founded in 2006 by Ben Gorham. In contrast to Scandinavian esthetics, BYREDO carries clear ethnic influences from Ben's Indian background with strong ties to creativity, art and lifestyle and has established a unique position in the market.