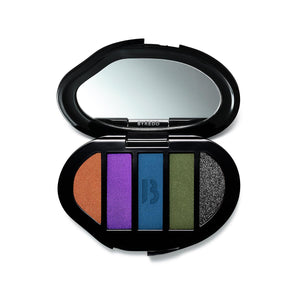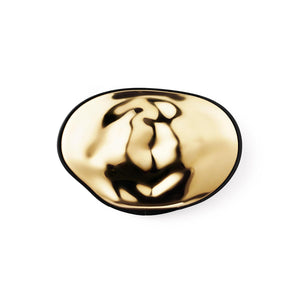 A homage to the musician Yves Tumor. A harmony of deep and dramatically colourful shades with metallic and glitter finishes.
Lightweight and long-lasting with easy to blend textures. The compact encourages the wearer to apply with the fingertips. Intense, pure and radiant, the colours are housed in a distinctive metal 'raindrop' compact. Here, there is a notion of the glamorous cosmetic cases of the past, now made for the future.
Colours:
Ginger Hussy: iridescent metallic orange
Electric Love: metallic electric purple
Blue Marionette: vibrant sparkling blue
Karma: metallic deep green
Silver Gutter: top coat, black and sliver glitter
ABOUT THE BRAND
BYREDO is a modern European luxury house founded in 2006 by Ben Gorham. In contrast to Scandinavian esthetics, BYREDO carries clear ethnic influences from Ben's Indian background with strong ties to creativity, art and lifestyle and has established a unique position in the market.