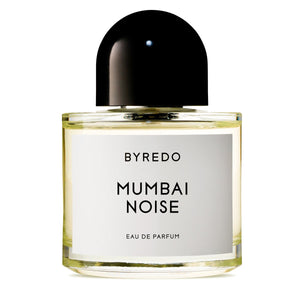 The mesmerizing abundance of Chembur's streets – the smoky haze of incense and burning woods, interspersed with streetside coffee carts and cacophonous soundscapes – is refracted through a contemporary prism, paying tribute both to the city's cultural heritage and the evolution of its energy.
This city of contrasts is reflected through a scent crowded with its own vivid contradictions: of rich, warm woods and amber blended with brightness; of plummy Davana positioned alongside leather; bitter coffee stirred with sweet tonka beans.
ABOUT THE BRAND
BYREDO is a modern European luxury house founded in 2006 by Ben Gorham. In contrast to Scandinavian esthetics, BYREDO carries clear ethnic influences from Ben's Indian background with strong ties to creativity, art and lifestyle and has established a unique position in the market.