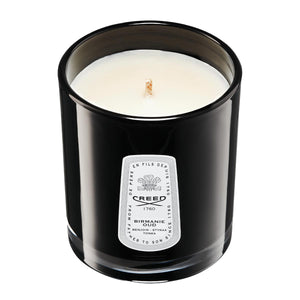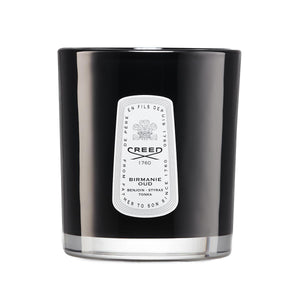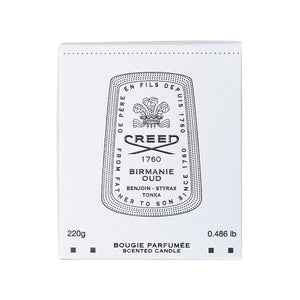 Created with the far east in mind, Birmanie Oud is the perfect blend of sweet styrax mixed with fragrant tonka bean reminiscent of the Agar trees discovered in Myanmar.
HOW TO USE?
Cotton Wick. Burn time - approximately 70 hours.
ABOUT THE BRAND
It began as a bottle of Royal English Leather—a rich mix of mandarin, ambergris and sandalwood—commissioned by King George III (after becoming enamored with a pair of Creed scented gloves). Passed from father to son spanning seven generations since its London founding in 1760 by James Henry Creed, The House of Creed has been handcrafting uncommon fragrances for royal houses and discerning patrons for over 250 years.