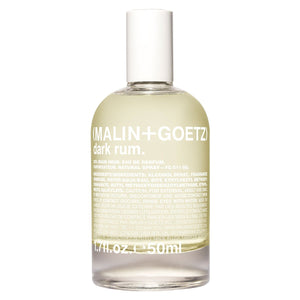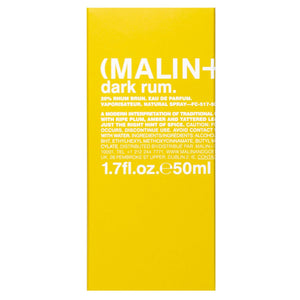 A refreshing reinvention of a traditionally dark + spicy aroma inspired by bay rum.
Inspired by the old world bay rum first used by sailors traveling through the Caribbean and later popularized in barbershops, dark rum is a refreshing reinvention of a traditionally dark and spicy aroma. Sweetened with ripe plum and crisp bergamot, notes of leather, rum and creamy milk are blended into an intoxicating mix that adapts perfectly to its wearer. Both alluringly warm and fresh, this scent captures the essence of long days spent in the tropical sun and late nights with friends. With just a spritz, dark rum leaves a deep and indelible longing for all those places we've been – as well as those we've yet to visit.
NOTES:
top. bergamot, plum + anise.
middle. leather, rum + vanilla.
base. patchouli, amber + milk.
Vegan. cruelty-free.
ABOUT THE BRAND
MALIN+GOETZ
uncomplicate your regimen.
founded in new york city in 2004, MALIN+GOETZ combines trusted natural ingredients with advanced technology to create head-to-toe skincare, fragrance and candles for your modern lifestyle. complex, yet easy-to-use, our products are made for all genders and all skin types, even the most sensitive.