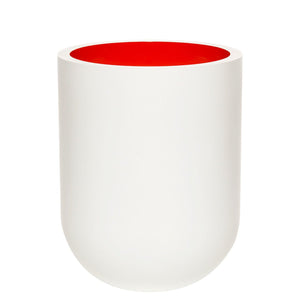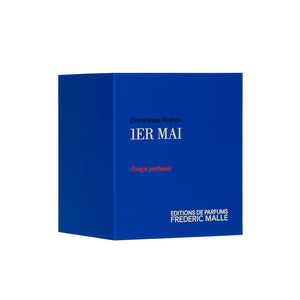 As close a reproduction as possible of the fragrance of a bed of lilies of the valley hidden in the shade of the underbrush. This is a perfect illustration of the fresh and vegetal transparency of this flower, which is as rosy as it is jasmine-like. The perfume was created by Dominique Ropion, one of the greatest connoisseurs of white flowers. He relied on historic formulas for lily of the valley fragrances as well as elements of headspace for this scent.
Our unique candle recipes are composed of vegetal and tallow waxes. The jar has a minimalistic color dichotomy, white on the outside and red on the inside, in matte porcelain. These candles are 100% handmade.
Fragrance Top Notes

Lily of the valley
ABOUT THE BRAND
ABOUT THE BRAND
Frederic Malle founded Editions de Parfums as a publishing house for renowned perfumers and their most innovative work. As a perfume expert, Mr. Malle handpicks perfumers and collaborates with them individually to create works of art that represent the best of each olfactive category. Together they continue to raise the standards of contemporary perfumery.