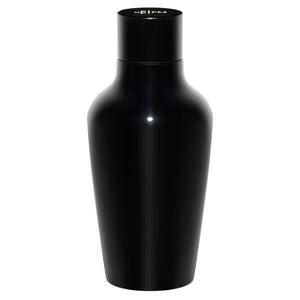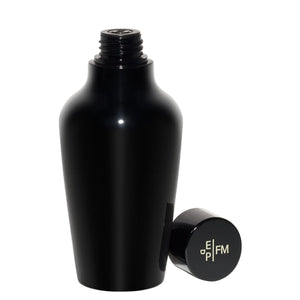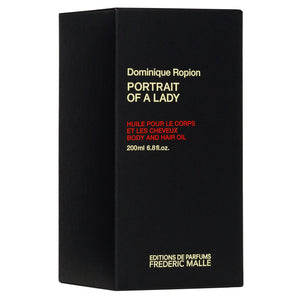 Portrait of a Lady Body & Hair Oil
Product Highlights
Warm and Mysterious
Floral
A seductive classic- bursting with a unique concentration of rose, amber, blackcurrant and raspberry - is unleashed in a select blend of oils (apricot kernel, evening primrose, jojoba). With just a few drops, your skin is instantly enhanced and softened, your hair radiant. Portrait of a Lady hair and body oil is a new dimension in beauty, for a living, breathing Scheherazade.
A baroque, sumptuous and symphonic perfume that required hundreds of trials to balance such an expressive formula, Portrait of a Lady is undoubtedly the perfume containing the strongest ever dosage of rose essence and patchouli heart. Dominique Ropion composed an oriental rose, based on an accord of benzoin, cinnamon, sandalwood, and, above all patchouli, musk and frankincense. A perfume evocative of sensuous beauty, that attracts people like a magnet. A modern classic.
About the Perfumer:
Dominique Ropion trained at the legendary Roure Bertrand Dupont laboratory before going to work with Jean-Louis Sieuzac, one of the perfumery world's great technicians. Today he is a star perfumer at IFF. What makes Ropion's work special is the mix of precision and freedom, and his quest to create new, harmonious accords by pairing ingredients, which are polar opposites. An adventurer who abandons himself to instinct, Dominique Ropion is also extremely rigorous in the final stages of the formulation of each of his fragrances.
Fragrance Top Notes

Rose
Fragrance Mid Notes

Blackcurrant; raspberry; clove
Fragrance Base Notes

Patchouli; sandalwood; frankincense
ABOUT THE BRAND
ABOUT THE BRAND
Frederic Malle founded Editions de Parfums as a publishing house for renowned perfumers and their most innovative work. As a perfume expert, Mr. Malle handpicks perfumers and collaborates with them individually to create works of art that represent the best of each olfactive category. Together they continue to raise the standards of contemporary perfumery.