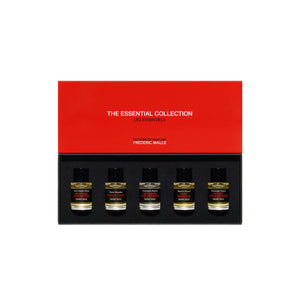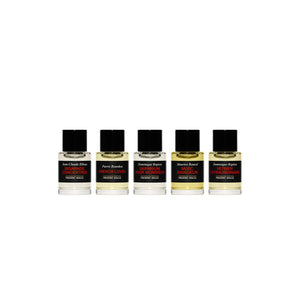 The Essential Coffret - Men
The Essential Collection is a curated selection of our most precious perfumes.
Experience the greatest masterpieces perfumery has to offer with the crowned jewels of Editions de Parfums.
Perfume as a work of art.
Details:
Comprised of: Bigarade Concentree, French Lover, Geranium pour Monsieur, Musc Ravageur, Vetiver Extraordinaire
5 x 7ml
ABOUT THE BRAND
ABOUT THE BRAND
Frederic Malle founded Editions de Parfums as a publishing house for renowned perfumers and their most innovative work. As a perfume expert, Mr. Malle handpicks perfumers and collaborates with them individually to create works of art that represent the best of each olfactive category. Together they continue to raise the standards of contemporary perfumery.