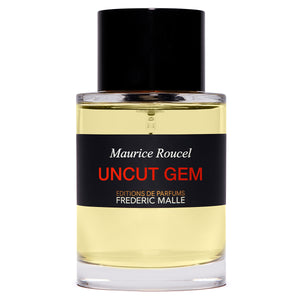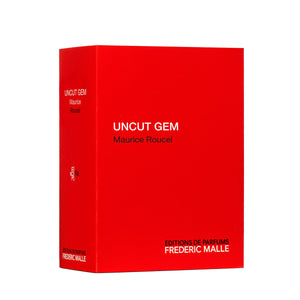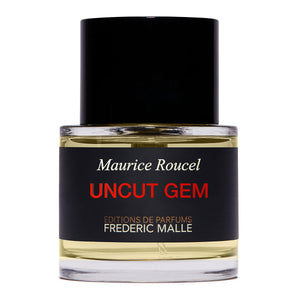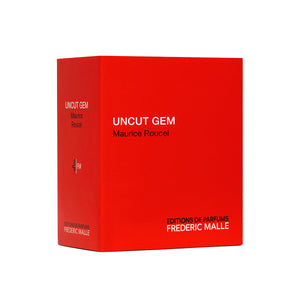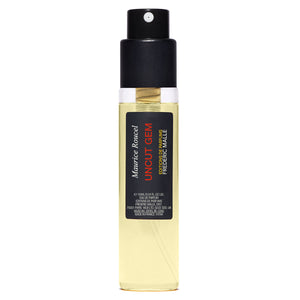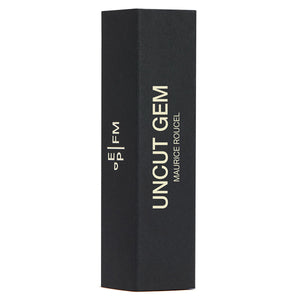 Uncompromising, bold, filled with enigmatic charm. Based on master perfumer Maurice Roucel's personal cologne, Uncut Gem is an unapologetically manly scent, diamond-hard and absolutely fresh. Clear, spicy top notes of ginger, bergamot, mandarin, angelica root and nutmeg lead you to the sensual fire within: a leathery accord, vetiver, frankincense, generous amounts of amber, and a musk that vibrates with the skin. This is a scent that plays with the tired codes of masculinity while extracting their telluric force to create something beautiful and irresistible.Maurice Roucel started his career as a chemist at Chanel's Fragrance Laboratory in 1973. A self-taught perfumer who describes himself as "an explorer wandering amidst formulas", his style is that of a sensuous aesthete and his signature is generous composition, in which he retains only what is essential.
Top notes: Bergamot; Ginger, Angelique root
HOW TO USE?
ABOUT THE BRAND
Frederic Malle founded Editions de Parfums as a publishing house for renowned perfumers and their most innovative work. As a perfume expert, Mr. Malle handpicks perfumers and collaborates with them individually to create works of art that represent the best of each olfactive category. Together they continue to raise the standards of contemporary perfumery.