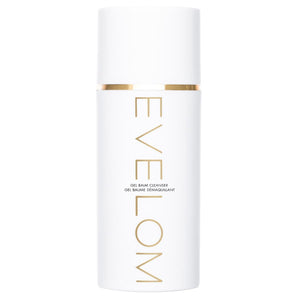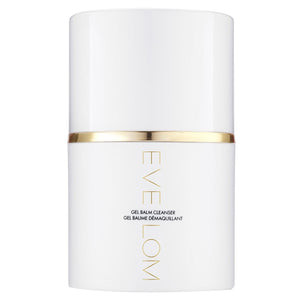 The EVE LOM Gel Balm Cleanser delivers the ultimate cleanse that EVE LOM is famed for in an easy to use gel balm texture. As the GEL BALM CLEANSER is massaged into wet skin, it gently transforms into a milky balm texture that leaves skin soothed and blissfully soft. Unlike traditional gel cleansers that leave skin feeling tight and dry, this formula is fortified with moisturising SHEA BUTTER and nourishing GRAPESEED OIL and is clinically proven to moisturise skin for up to 12 hours after use. The hybrid gel-to-balm formula is enriched with our iconic signature blend of CLOVE, EUCALYPTUS, HOPS AND CHAMOMILE OIL which are proven to dissolve impurities and all traces of makeup, including waterproof mascara. When combined with the SHEA BUTTER base, a lightweight botanical aroma is created.
ABOUT THE BRAND
With generations of skincare experience coupled with sophisticated science, EVE LOM presents a carefully curated range of high-performance natural solutions that hydrate and nourish skin to deliver radiance, rejuvenation, and renewal from the inside out.
Our founder, Eve Lom, first discovered the exquisite power of nature-as-remedy as a child. Sent out into the garden to forage for powerful botanicals, she quickly encountered the skin-healing properties of Chamomile, Clove, Hops, and Eucalyptus – key ingredients she would use, years later, to develop her signature blend of aromatic oils that fuel her iconic, original Cleanser balm.
With over 35 years of innovation, built on a rich British spa tradition,
EVE LOM continues to pioneer refined natural treatments that reveal healthy, radiant skin.