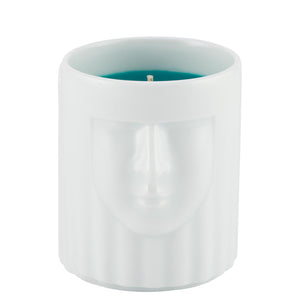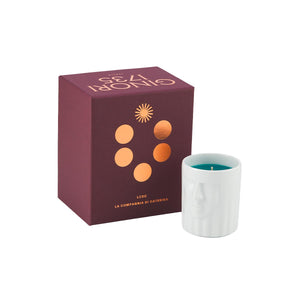 La Dama Purple Hill - small
Symbol of grace.
The Lady is elegant and mysterious, she is the one everyone is talking about but the whispers in the air around her can make her flame burn more brightly.
A candle made from wax melted inside a cylindrical sculpture in white porcelain whose lines depict a feminine face with an ethereal elegance.
A fresh, light, floral fragrance, It evokes memories of the scent of the Tuscan hills in full spring bloom. A sensation which strikes you lingersand persuades you. It is the scent of harmony, which the world is ardently longing for.
Scented Candle
Designer: Luca Nichetto
Made in Italy
Dimensions: H 8,5 cm / 3,3 in - L 7 cm / 2,7 in - 163 g / 5,74 oz
Material: Porcelain/Wax
Material: Porcelain/Wax
HOW TO USE?
Please do not exceed 4 hours of continuous burn time and extinguish your candle. Allow the candle to cool, trim the wick and remove any debris from the wax before relighting. Keep wick trimmed to 5mm. Allow wax to harden before moving. Take care when extinguishing the flame. Keep candles 20cm apart and allow headroom for flame. If burning out of porcelain please place the candle on a coaster or other heat resistant surface. Keep away from draughts and sources of heat.
ABOUT THE BRAND
LCDC, La Compagnia di Caterina. Ginori1735 presents the brand's first venture in the world of home fragrances –these creations designed by Luca Nichetto are timeless, scented works of art.