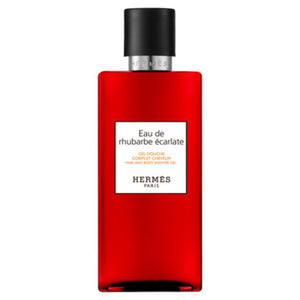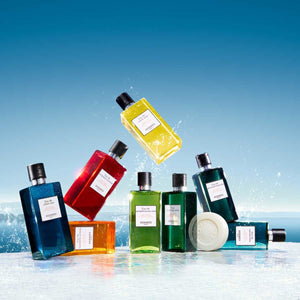 A hair and body formula which transforms into a pleasant, generous lather; easy to rinse.
Delicately perfumed, the skin is soft and the hair shiny.
Another way to wear fragrance with Eau de rhubarbe écarlate.
"I've always loved the duality of rhubarb. A double duality: visual and olfactory. The green colour metamorphoses into red. Starting acidic and crisp, its smell becomes smooth and velvety." Christine Nagel
With Eau de rhubarbe √©carlate, Christine Nagel created her first cologne for Hermès. Unprecedented and bold, more vegetal than citrus, it gives us the crisp, acidic freshness of rhubarb made velvet-smooth with white musks.
ABOUT THE BRAND
Fragrance has been a part of the history of the house of Hermès since the 1930s. In the library of Hermès perfumes, every creation tells a story, opens up an imaginary world. As both artisan and artist, Hermès demonstrates through its creations the excellence of its craftsmanship and style; audacious and harmonious, timeless and elegant.