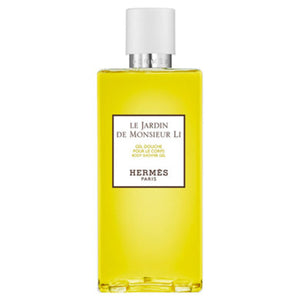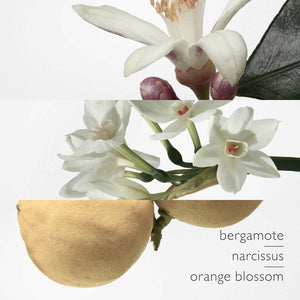 A smooth gel that transforms into a pleasant and easily rinsed lather. The skin is soft, supple and delicately perfumed.
Another way to wear fragrance with Le Jardin de Monsieur Li.
"I remembered the smell of ponds, the smell of jasmine, the smell of wet stones, of plum trees, kumquats and giant bamboos. It was all there, and in the ponds there were even carp steadily working towards their hundredth birthdays." Jean-Claude Ellena
Le Jardin de Monsieur Li describes a Chinese garden poised between reality and imagination. A place for meditation, where strolling is allied to thought, and every step sets the imagination free.
ABOUT THE BRAND
Fragrance has been a part of the history of the house of Hermès since the 1930s. In the library of Hermès perfumes, every creation tells a story, opens up an imaginary world. As both artisan and artist, Hermès demonstrates through its creations the excellence of its craftsmanship and style; audacious and harmonious, timeless and elegant.