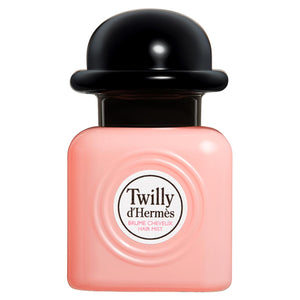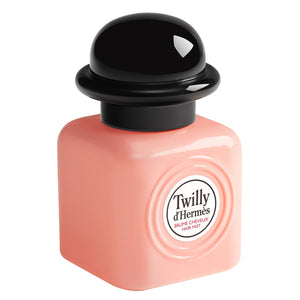 Twilly d'Hermès eau de parfum is reinterpreted as a captivating light mist to perfume your hair.
Airy and ethereal, this light mist in its small, transportable bottle allows you to refresh your hair with the floral, spicy and oriental notes of Twilly d'Hermès while on the go, diffusing the spirit of the Hermès girls.
Formulated with 93% natural ingredients, the Twilly d'Hermès fragrant hair mist also takes care of hair, leaving it silky soft. Misted over the hair in a sweeping gesture, it diffuses its texture enriched with the active ingredient Healthy Shine Lilac, which protects hair from sun damage and environmental aggressors*.
*sun and pollution.
"It is with young women in mind, by observing their lives, that I created Twilly d'Hermès. Free, bold, connected, mischievous and irreverent, they turn expectation on its head, swim against the tide, impose their own rhythm, invent a brand new tempo." Christine Nagel
It is in this spirit that Christine Nagel composed Twilly d'Hermès. Ginger, tuberose and sandalwood are given a new twist. Combined differently, they become searing spice, disconcerting attraction, a revelation of the carnal. In a final flash of wit, a hand-tied silk ribbon playfully graces the bottle. Each silk ribbon is unique.
ABOUT THE BRAND
Fragrance has been a part of the history of the house of Hermès since the 1930s. In the library of Hermès perfumes, every creation tells a story, opens up an imaginary world. As both artisan and artist, Hermès demonstrates through its creations the excellence of its craftsmanship and style; audacious and harmonious, timeless and elegant.