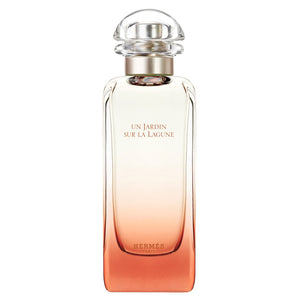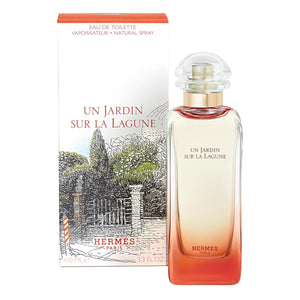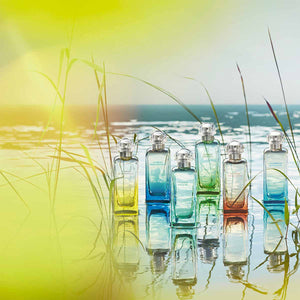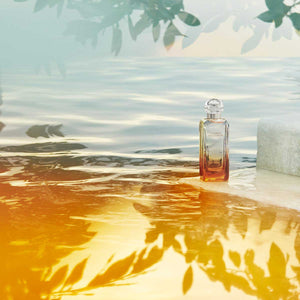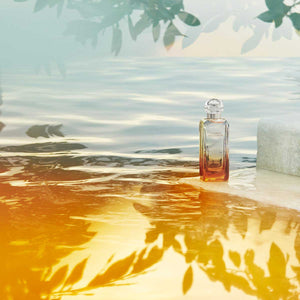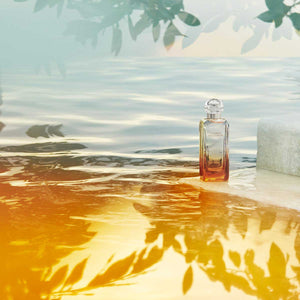 Un Jardin sur la Lagune, a dream garden, soothing and vibrant. A floral and woody Eau de Toilette.
"I dreamed of this garden; I created a perfume woven from its memories, the cycle of trees and flowers, nature still enduring within it." Christine Nagel, Hermès perfumer
A half open door, a dream escapes.
Un jardin sur la Lagune is a secret garden where nature comes into its own again.
Woody scents blend with floral notes. The wind carries afar salty notes.
ABOUT THE BRAND
Fragrance has been a part of the history of the house of Hermès since the 1930s. In the library of Hermès perfumes, every creation tells a story, opens up an imaginary world. As both artisan and artist, Hermès demonstrates through its creations the excellence of its craftsmanship and style; audacious and harmonious, timeless and elegant.