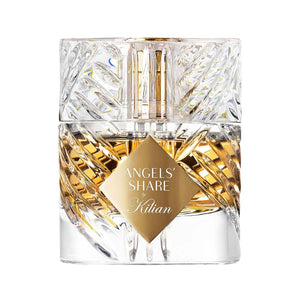 Much like a Master Perfumer who crafts accords and essences in a perfume, a Master Blender combines the eaux-de-vie in perfect proportions for an exceptional cognac. Angels' Share contains the essence of Cognac derived from the liquor to lend it a natural caramel color. Opening with cognac oil, upon a blend of oak absolute, cinnamon essence and Tonka bean absolute, the scent's long-lasting notes of sandalwood, praline and vanilla make for a delicious finish, a rare concoction only angels should experience.
Perfume notes: Cognac, Tonka Bean and Oak wood
Perfumer: Benoist Lapouza
HOW TO USE?
ABOUT THE BRAND
In the pursuit of ultimate luxury, the brand was founded over a decade ago by Kilian Hennessy. From the dark cognac cellars of his childhood memories, to Paris most elegant evenings where desires roam free, KILIAN offers a menu of fragrances within four olfactory families' The Fresh, The Narcotics, The Cellars and The Smokes