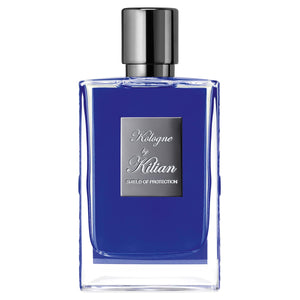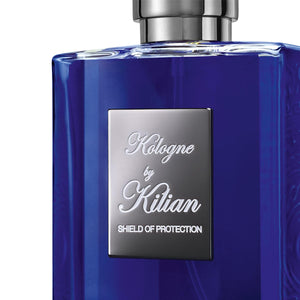 Kologne, Shield of protection
Founder Kilian Hennessy had been developing his own cologne for years, sparked by a desire to return to the roots and meaning of this unique genre of perfume. The result, a unique interpretation of Cologne which takes you on an incredible sensory trip across freshness, intensity and time.
The Perfume: Kologne, Shield of protection takes a classic out to party. With luminous citrus notes throughout, Kologne, Shield of protection is a splash of freshness. The fragrance debuts with refreshing notes of green mandarin, bitter orange and mint leading into a heart of rosemary and neroli. A woodsy drydown is built around cedarwood, cashmeran and and a unique "sap" accord of green vegetal notes. Created as a shield of protection, it is a fragrance to spray around oneself like an aura of purity and vitality.
Perfume notes: Cedarwood, Rosemary, Green mandarin
Olfactive Family: The Fresh - Composed with citrus, aldehydes or aquatic notes, they bring freshness, lightness, and a serene feeling to Kilian compositions.
Perfumer: Calice Becker
HOW TO USE?
ABOUT THE BRAND
In the pursuit of ultimate luxury, the brand was founded over a decade ago by Kilian Hennessy. From the dark cognac cellars of his childhood memories, to Paris most elegant evenings where desires roam free, KILIAN offers a menu of fragrances within four olfactory families' The Fresh, The Narcotics, The Cellars and The Smokes