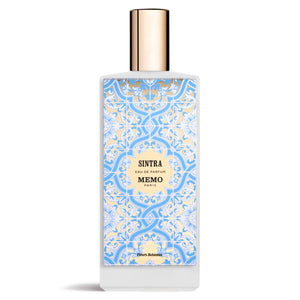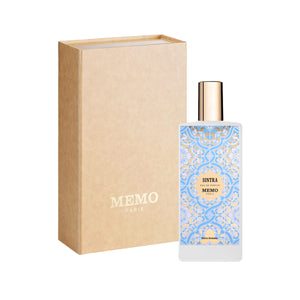 Sintra : like a reminiscence of childhood with its marshmallow note brought by Orange blossom Absolut, petitgrain, Vanilla Madagascar Absolut. Both mellow and airy, thanks to the presence of musks, it is a very round, with a floral and fruity sweetness. Gourmet yet light, resolutely addictive.
Key Notes:
Bitter Orange Essence, Clary Sage Oil, Venezuelan Tonka Bean
ABOUT THE BRAND
Husband and wife team Clara and John Molloy founded fragrance brand MEMO almost a decade ago, having exploredthe world over, heaving bags of inspiration along the way. With that in mind, the Molloys produced a collection of scents based on the cities they have visited and loved, including Russia, Morocco, Ireland, Ibiza and Spain, amongst others. Each unique fragrance evokes a different memory, making itideal for those who want to carry the world on their shoulders - in this case, their pulse points.