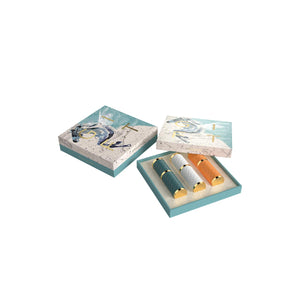 Just like a timeless classic, Pegasus captures the breathtaking beauty of the winged horse, yet with an element of whimsy. With vibrant florals and spicy amber, this heady fragrance selection tells a mystical tale that echoes throughout eternity.
Epic Woman
This spicy oriental fragrance is inspired by the eternal legends of the ancient Silk Road from China to Arabia. In the mystical twilight with the desert wind blowing against her veil she follows the guiding light in search of the long lost aria. Beyond truth and immortality a Legend is born.
Dia Woman
Luxury day wear, a fragrance that is both vibrant and sophisticated. A perfect complement to Amouage Gold.
Honour Woman
A white floral fragrance inspired by the tragic predicament of Madame Butterfly. In honour of truth and beauty, her poetic love and sorrow echo eternally.
ABOUT THE BRAND
Amouage is an international luxury fragrance house renowned for creating some of the most finely crafted perfumes in the world. Founded in the Sultanate of Oman in 1983 to be 'The Gift of Kings', the House has redefined the Arabian art of perfumery and garnered a global reputation for bringing innovative modernity and true artistry to all its creations. Masterfully paying tribute to its heritage, Amouage is a unique fusion of East meets West that defines avant-garde opulence. It expresses the contemporary majesty of Oman - a historic trading center for incense and myrrh - around the globe, with arresting and alluring collections that speak to a sophisticated, confident and well-traveled discerning clientele who seek something compellingly precious, extraordinary and personal, every day.