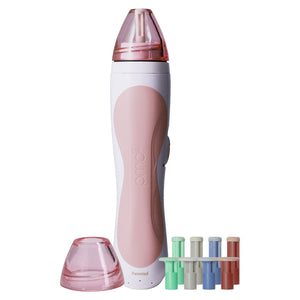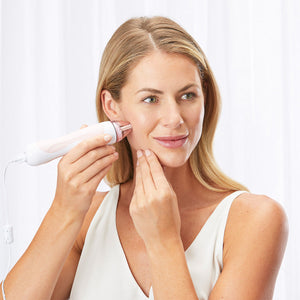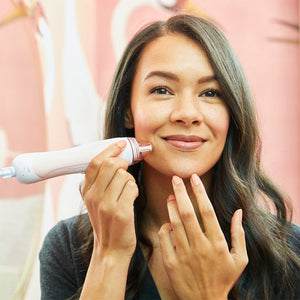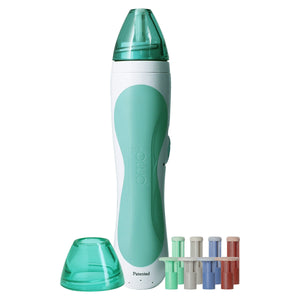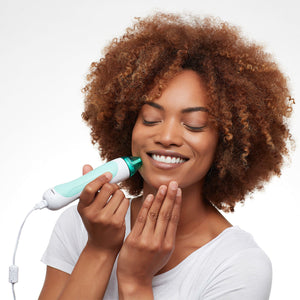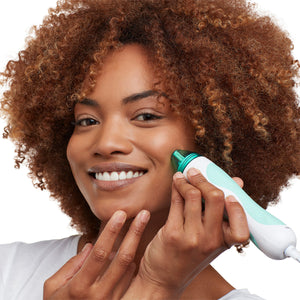 Uses Perfectly Calibrated Vacuum Suction and Patented Spinning Disc Technology to provide the same brilliant results as professional, in-office microdermabrasion treatment.
HOW TO USE?
- Step 1 :Plug in device -Step 2 : Choose disc to match desired intensity -Step 3: Screw on cap tightly -Step 4 : Turn on device and select low or high speed to personalize treatment -Step 5 : Move the device quickly across skin in an upward motion -Step 6 : Spray toner to restore skins' pH balance - Step 7 : Apply moisturizer to hydrate skin and help facilitate the healing and recovery process'
ABOUT THE BRAND
PMD Beauty is a premier beauty company offering smart beauty tools and skincare products. With the help of 1000's of men and women across the globe, we launched PMD Beauty without investor funding or traditional big budget marketing. We began our business with YOU and your skincare goals in mind. As time passes, we continue to strive to provide high quality products that enable you to feel your best, and allow you to go out into the world and fulfill your dreams.
Benefits
- Diminish the appearance of fine lines - Reduce the appearance of pore size - Diminish the appearance of blemishes -Even out skin texture -Reduce the appearance of dark spots