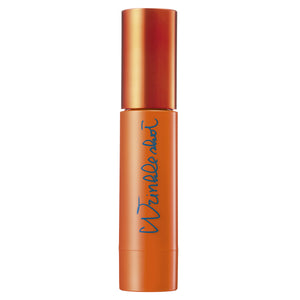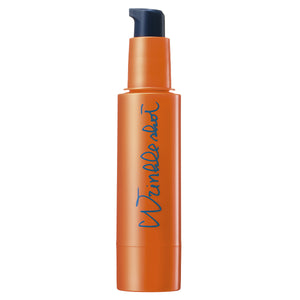 Discover a new protein concept from POLA to protect your skin from wrinkles created by your facial movments and expressions – Wrinkle Shot Geo Serum Protean.
A pioneer in wrinkle research, POLA discovered that facial expressions can alter the skin's protein density, causing it to lose the natural elasticity that prevents permanent wrinkling. With the new discovery, this protein-enriched serum uses an industry-first formulation "Motion-fit Veil" focusing on expression pressure. It goes on smoothly and evenly, forming a gentle veil that moves with your skin, delivering both softness and a sense of firmness, for plump skin filled with moisture.
The creamy serum applies the "PROTEAN Shot Delivery Formulation" developed to deliver the serum containing moisturising ingredients to every part of the skin and has a light and pleasant texture that spreads throughout the face.
HOW TO USE?
Use every morning and night after conditioning the skin with lotion. Gently smooth over the entire face.
For the whole face, apply 1 to 2 pumps. Adjust the amount according to the condition of your skin.
ABOUT THE BRAND
POLA originates from Japan and uses over 19 million skin data points to scientifically create the most groundbreaking and awarded skincare products. Formed in 1929 by a founder who created products to protect his much loved wife's skin, the brand lives its "Science.Art.Love" philosophy.