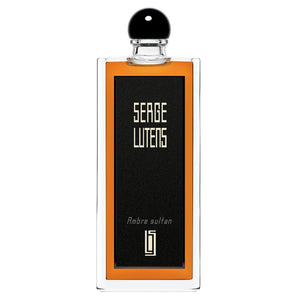 Ambre Sultan Eau de Parfum
Evoking a fragment of amber resin picked up by Serge Lutens during a wander through the souks of Marrakech, which lay forgotten for years inside a thuja wood box, this perfume marks a return to a focus on the identity and authenticity of unique ingredients.
HOW TO USE?
ABOUT THE BRAND
Dissimilar though they may be, these fragrances all have something in common: they are the progeny of Serge Lutens' imagination. He watched over their development, session after session, from conception to the moment of their birth, when they were first used to fill a Serge Lutens spray bottle. The quality of these fragrances is remarkable. Small and ultra-portable, they can either be applied with the stopper for the sheer elegance of the gesture or sprayed on for ease and convenience.