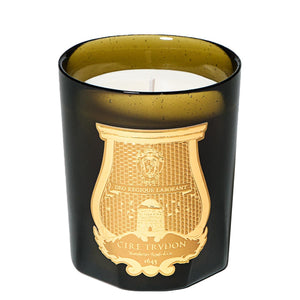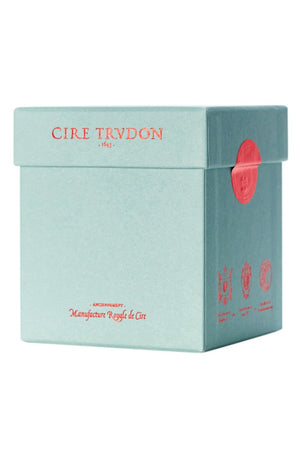 As happy as a lark, this delicious scent of cupboard and of swilled down tile floors, recall the washing days of George Sand's heroes and the Parisian laundry maids. Between stacks of embroidered linen sheets on a lady's festooned bed, lavender and orange diffuse a smell of lightness and neatness.
Head Notes: Lavender, Orange
Heart Notes: Lavender, Soft Soap
Base Notes: Musk
ABOUT THE BRAND
Founded in 1643 on the threshold of the reign of Louis XIV, Trudon is the oldest candle maker in the world with creations that are still handcrafted in Tuscany, Italy to this day. The wax formulas of the candles are the fruit of specific developments which are the source of its exceptional olfactory and burning qualities, with all Cire Trudon fragrances developed with the utmost care and patience in partnership with renowned perfumers.